Modern cars, light trucks, and sport-utility vehicles come with complex technology such as digital dashboards, oxygen sensors, electronic computers, unibody construction, and more. They run better, longer, and more efficiently than models of years past. However, they eventually need to be replaced.

Before taking your vehicle in for repairs or service, do your homework so you receive the best possible service.

Read the owner's manual to learn about the vehicle's systems and components.
Follow the recommended service schedules.
Keep a log of all repairs and service.
Do not ignore any warning signals your car may give you.
Carry a written list of the symptoms that you can give your mechanic.
Resist the temptation to suggest a specific course of repair. Allow our experienced technicians to diagnose and recommend a remedy.
It's important to note when the problem occurs. Is it constant or periodic? Does it occur when the vehicle is cold or after the engine has warmed up? Does it happen at all speeds? Only under acceleration? During braking? When shifting?
Check for the following common vehicle maintenance issues on a regular basis:
Unusual sounds, odors, drips, leaks, smoke, warning lights, gauge readings.
Changes in acceleration, engine performance, gas mileage, fluid levels.
Worn tires, belts, hoses.
Problems in handling, braking, steering, and vibrations.
When did the problem first start?
How to manage your service experience:
Ask as many questions as needed to fully understand your repair. Ask for an explanation in laymans terms if necessary.
Don't rush the technicians. You may be called and apprised of the problem, course of action, and cost before work begins.
Before you leave, be sure you understand shop policies regarding labor rates, guarantees, and acceptable methods of payment.
Make sure the shop has your contact information readily available, so you can be reached as soon as possible.
Car Warranty Scams Questions and Answers
Q: Is there a car warranty scam?
A: Yes, there are car warranty scams that try to take advantage of unsuspecting vehicle owners. You may have received calls from scammers that start with automated or pre-recorded prompts to enter basic information and stay on the line. Once the call begins, the scammer pretends to be an auto manufacturer or insurer telling you that your auto warranty or car insurance is about to expire. Then they ask you to provide personal information, which will later be used to defraud you. Sometimes the caller will have actual information about your automobile.
Q: What do I do if I fell for a car warranty scam?
A: There is no way to get your personal information or money back, but you can reach out to the Federal Communications Commission (FCC) or the Federal Trade Commission (FTC) and file a complaint. You can contest any charges to your bank card through your bank. Consider using a credit monitoring service.
Q: Who is behind the auto warranty scam calls?
A: Regulators allege the fake auto warranty calls, which scam customers out of financial and personal information, originate from a ring run by Roy Cox Jr., Aaron Michael Jones and Sumco Panama companies.
Q: How do you check if your car warranty or vehicle insurance has really expired?
A: If you are afraid your warranty or insurance may have really expired: first hang up with the potential scammer. Next, call your car dealer or insurer and inquire about your policy.
What our clients are saying about us
We have established longterm and stable partnerships with various clients thanks to our excellence in solving their automotive needs!
More Reviews

We first went to them when we moved from Rochester to Rainier. They were so very professional and did not beat around the bush. Come ten years later we moved to Tumwater and I had problems with my car. I could not go anywhere else had to drive all the way back to Rainier to get my car taken care of. Kris kept my husband up-to date as to what needed to be done and before they did anything and gave him a quote as to how much it would cost. Now for the best part.Took it in on Monday on Wednesday my car was ready to go. Thank you so much for your great work and always having time to fix my car. PS: If you call leave a message and they will call you back.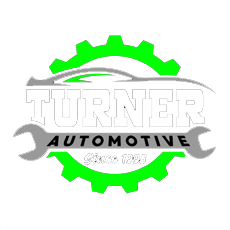 We have trusted Turner automotive for years. They have always been honest,fair, reliable and fast. They care about their customers!! We would recommend them above all others!! Honesty is hard to find in this day and age!! We have alot of respect for them and we would feel safe sending any of our family or friends to them.