Comprehensive Auto Electrical Repair and Maintenance Services
Have a dead battery? Misfiring starter or alternator? For all of your auto electrical repair and maintenance needs, come to Turner Automotive in Rainier, WA 98576. We service your vehicle with care, providing a high level of workmanship you can trust.
Our auto electrical repair and maintenance services include:
Alternators
An alternator is a crucial automotive component responsible for converting mechanical energy into electric energy (alternating current). It plays a pivotal role in your vehicle's engine, and any malfunction can result in your car's breakdown. If you encounter issues with your car's alternator, it is imperative to seek expert assistance.
Batteries
The battery is the powerhouse that supplies electrical energy to vital automotive systems such as the ignition system, starter motor, and lights. If you find yourself needing a jump-start to kickstart your vehicle in the morning, it may be a sign that your battery is deteriorating. Depending on the extent of damage, a failing battery can either be repaired or replaced. If you are experiencing battery-related issues, do not hesitate to contact us in Rainier, WA. We offer convenient battery testing and replacement services, designed to swiftly get you back on the road. From battery replacement and charging to installation, testing, and recycling, we cover it all.
Starters
The starter serves as the motor, whether electric, hydraulic, or pneumatic, responsible for initiating the operation of your internal combustion engine. Starters are vital components within your car's engine, and any malfunction can lead to your vehicle's failure to start. In the event of starter problems, it is crucial to seek professional assistance. Our team of experts is well-equipped to handle all your starter-related needs efficiently, ensuring you can resume your journey promptly. Visit Turner Automotive today for expert starter services.
Battery Questions and Answers
What are mistakes made when jumping a car?
Mixing up negative and positive cables is the most common mistake. When you mix up the negative and positive cable it ruins your car's alternator. Just remember black to negative and red to positive. Other common mistakes are using cheap cables that don't conduct properly, letting the cables swing and become detached, touching the clips together, and ignoring cracks in your battery or dirty battery terminals.
What should I be careful of when changing a car battery?
It may sound obvious but be sure that you do not drop the battery. Be careful not to let the tools touch both the negative and positive terminals simultaneously, as it could create a spark, cause the battery to short out, or even damage the vehicle's electrical components. Make sure to separate the cables to the side so that they don't touch the battery until it is in place. Attach the negative cable first and then the positive cable. If have any doubts while you are trying to change your battery you should always call in an expert.
How do I replace my car battery without losing car memory?
Use a car memory saver or other secondary power source. If you don't own a car memory saver, come to Turner Automotive and we can do this process for you. First, make sure to turn off your car before you unplug the battery. Next, plug the car memory saver into the cigarette lighter or the OBD2 connector. Remove the old battery and install the new battery and attach the connectors. Finally, unplug the memory saver from the car.
Do I need to reprogram my car after battery replacement?
Your cars' complex electrical and computer systems rely on the battery. However, for a gas-powered car it is unlikely that you will need to reprogram or reset the electrical system or computer system after replacement. When you get your battery replaced at an auto repair shop, they may use a secondary power source when changing your battery to ensure that your electrical system and vital computer systems do not lose power. Reprogramming or resetting the electrical and computer systems only needs to be done if your car battery has been dead or disconnected for a long period of time. During a reset your car computers will return to the original manufacturing setting and lose any data it has collected such as information for oxygen to gas ratios during shifting.
Why is my engine stalling after replacing my car battery?
If your car lost battery power completely then your car's computer system may have lost valuable information to regulate engine performance causing it to stall even after you replace the battery. However, the car's system will quickly collect new data and engine performance should return to normal. In some case you may need to have the throttle body, or your idle air control valve cleaned out as carbon deposits can build up inside these parts, pushing them beyond the computer's ability to regulate engine performance.
Car Starting Questions and Answers
How do I unlock my steering wheel?
Place your foot on the brake and turn the wheel in the direction in which it has a little range of motion. This should ease the tension in the steering column and allow you to turn the key. Turning the key unlocks the steering wheel. Do not try to unlock your steering wheel without a key or if the battery is dead. This should only be done by a professional auto repair technician.
How do I change my keyless entry remote battery?
This should work for most remotes:
Remove the metal blade key from the remote.
Use a standard (flat head) screwdriver to gently pry open the fob
Remove the battery. It is usually a small round lithium watch battery.
Insert a new battery
Snap the key fob back together
Insert the metal blade key into the fob.
Why won't my car start?
The most common reason why a car will not start is a bad or dead battery. However, there are several other possibilities too. If you are having trouble getting your vehicle started, give Turner Automotive a call at
360-446-1418
. Our auto repair professionals will try to help you diagnose the issue, which could be one of these problems:
Failing alternator
Starter motor
Ignition switch malfunction
Bad spark plugs
Cracked distributor cap
Broken timing belt
Lights Questions and Answers
What are the 3 situations where headlights are required?
First, you should make sure both of your headlights are in good working order before driving your car. Headlights must be in use from sunset to sunrise. Headlights are also necessary when you cannot see more than 400 feet in front of you. You should also use your car's headlights whenever windshield wipers are in use. In addition, some studies have shown that when drivers elect to always drive with their headlights on it can reduce automobile accidents.
Do parking lights and turn signals use the same bulb?
Yes, your car uses the same bulb for the front turn signal and parking lights. Side bulbs are located on the inside of the wheel wells. All lights on your car will eventually burn out and need to be replaced.
What our clients are saying about us
We have established longterm and stable partnerships with various clients thanks to our excellence in solving their automotive needs!
More Reviews

We first went to them when we moved from Rochester to Rainier. They were so very professional and did not beat around the bush. Come ten years later we moved to Tumwater and I had problems with my car. I could not go anywhere else had to drive all the way back to Rainier to get my car taken care of. Kris kept my husband up-to date as to what needed to be done and before they did anything and gave him a quote as to how much it would cost. Now for the best part.Took it in on Monday on Wednesday my car was ready to go. Thank you so much for your great work and always having time to fix my car. PS: If you call leave a message and they will call you back.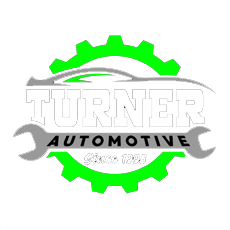 We have trusted Turner automotive for years. They have always been honest,fair, reliable and fast. They care about their customers!! We would recommend them above all others!! Honesty is hard to find in this day and age!! We have alot of respect for them and we would feel safe sending any of our family or friends to them.